Article
EPISODE 5 of Dispersion Season 2 is NOW LIVE!
13 Feb 2023
One Word: Boundaries
February 13, 2023: The Zoryan Institute is pleased to announce that Dispersion Season 2, Episode 5: One Word: Boundaries with Guests Aida Gregorian and Ilaneet Goren is NOW LIVE on all of your favourite podcast platforms!
In this episode, Ilaneet and Aida discuss the complexities of navigating their gender and sexual identities in different diasporic spaces. They dive into the challenges of acknowledging gender norms in diverse social spaces while not being prescriptive, the tensions surrounding feminism, and the importance of maintaining boundaries in different settings.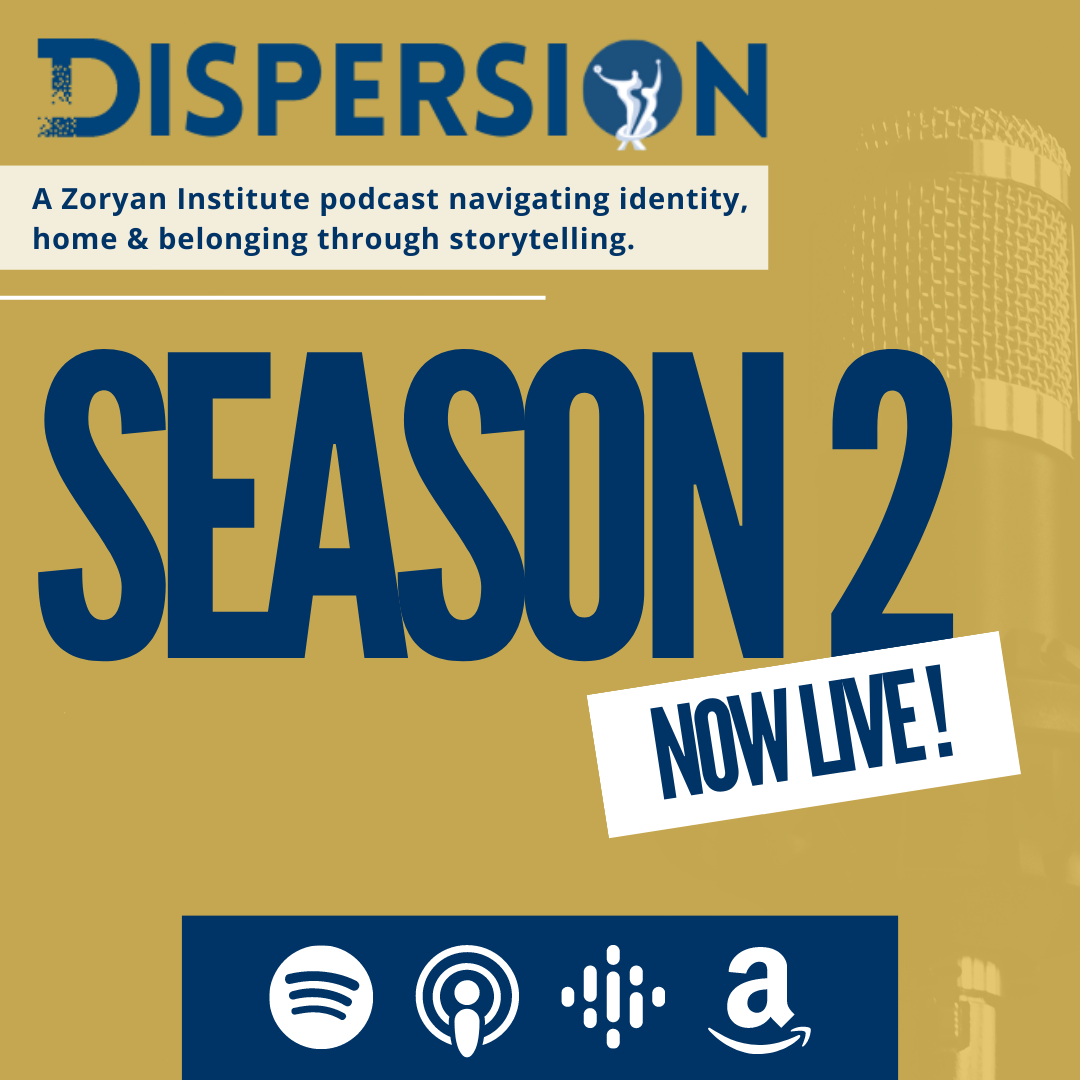 "If we agree that gender norms and gender roles, or 'gender' is socially constructed, then the 'social' is different. It's context dependent wherever you go, from one cultural context to another, the 'social' changes.'"
– Ilaneet Goren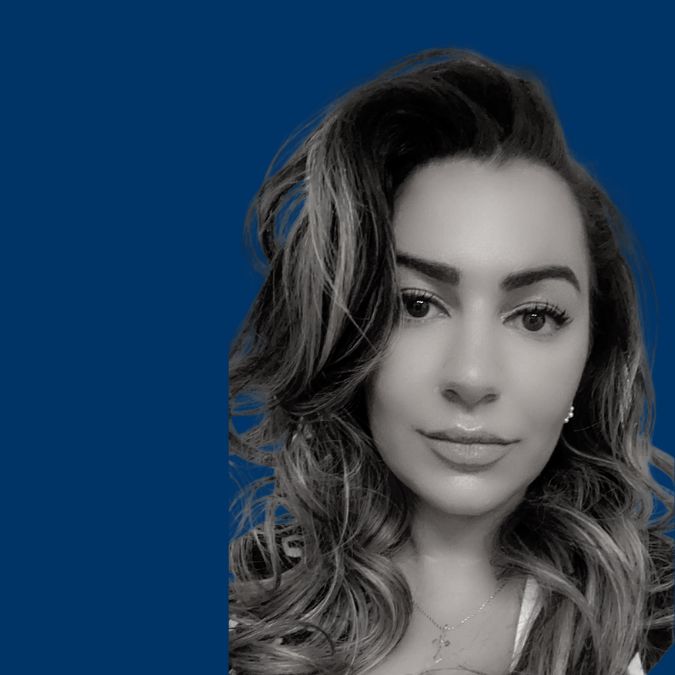 Aida Gregorian:
Aida Gregorian is a lawyer, independent researcher, human rights defender and proponent of intersectional and Indigenous-based feminist activism. Born and raised in Toronto, Canada, she received her BA with honours from York University in political science. She went on to pursue her juris doctorate at the University of Ottawa and graduated from the French Common Law Program. There she worked pro bono for the founding chapter of Canada's Women's Legal Mentorship Program, one of the first student-run organizations to tackle the issues relating to diversity, equity, and inclusion within the legal profession, including the Indigenous community. Aida is also proudly certified in Indigenous cultural competence, she is a trained mediator and completed post-graduate certificate program at Cornell in Diversity, Equity + Inclusion. In 2020, following the outbreak of war in Artsakh, she left for Armenia to coordinate the provision of emergency humanitarian aid to over 45,000 indigenous Armenian refugees who were forced out of their ancestral lands with the grassroots NGO, Transparent Armenia Charitable Foundation, which she co-founded with other diasporans.
Ilaneet Goren:
Ilaneet describes herself as a social worker by trade and an educator at heart, guided by the vision of a just and caring society. Her 20 years of work in the community, non-profit and education sectors have focused on facilitating learning and change on individual, organizational and systemic levels. As a registered social worker, Ilaneet has worked in mental health using trauma-informed and anti-oppressive practice. After completing her Master's in Social Work from the University of Toronto specializing in Diversity and Social Justice, she has expanded her practice as an Equity and Inclusion specialist. Ilaneet's work has been informed by her experience as a queer woman and two-time immigrant navigating identity and belonging, themes she likes to explore in teaching and conversations with others.
 "Was I Canadian enough? Was I Armenian enough? Was I North African enough? How do I situate myself within these paradigms? And as I got older, I understood that I didn't have to make a specific choice."
– Aida Gregorian
The Dispersion podcast brings diverse Diasporic Canadians together to engage in conversations centered around identity, home, and belonging. This is done with the aim of challenging stereotypes and discrimination, and promoting tolerance and understanding.
Season two has an exciting range of episodes and engaging conversations that you don't want to miss. Take a listen and hear our guests dive deep into a number of interesting topics as they relate to religion, gender, conflict and the experiences of Indigenous peoples in Canada. The full second season of Dispersion is now available on all of your favourite podcast streaming platforms, Spotify, Apple Podcasts, Amazon Podcasts, Acast, and Google Podcasts! Let us know what you think by rating and reviewing Season 2! Subscribe and stay tuned for special episodes, updates and more to come.
Interested in learning more about Diaspora and Gender? For each episode of Dispersion released over the coming weeks, University of Toronto Press Journals will be making related academic papers from the Institute's journal, Diaspora: A Journal of Transnational Studies free to read. This week, read more about how diasporas relate and form identities and relationships with their culture and homeland with conflict by reading the articles below.
Koshy, S. (1994). The Geography of Female Subjectivity: Ethnicity, Gender, and Diaspora. Diaspora: A Journal of Transnational Studies, 3(1), 69-84.
Shirinian, T. (2021) Diasporas' Queer Archives: Honing the Mundane, the Personal, and the Sensorial Toward Unruly Methodological Visions.Diaspora: A Journal of Transnational Studies, 21(1), 87-98.
Visit here for more information about Dispersion, and follow the podcast on Instagram and Facebook for updates!