In the late 1970s, a small group of Armenians, absorbed with questions about their history, their identity, and their future as a nation, came to the conclusion that there was a crucial need for a place to think critically about their reality. These individuals, propelled by deeply felt intellectual concerns, and compelled by a strong desire for change, set about conceptualizing an institution which would provide a forum for free and critical thinking about contemporary issues affecting their people, through a process that is, scholarly, analytical and objective. Among its primary goals would be for them to express their history in their own voice and define themselves (and not let others define them).

In 1982, the Zoryan Institute for Contemporary Armenian Research and Documentation was established in Cambridge, Massachusetts. The co-founding members were Garbis Kortian, Gerard J. Libaridian, and K.M Greg Sarkissian. They were joined by Tatul Sonentz-Papazian and Levon Sarkissian to incorporate the institute as a registered non-for profit (501(c)3).

In 1984, The Zoryan Institute of Canada, Inc., was established by co-founders Varouj Aivazian, Gerard J. Libaridian, and K.M. Greg Sarkissian. They were joined by Albert Bakos and Zaven Sarkissian to incorporate the institute as a registered charity.

Zoryan also had offices in Los Angeles and Paris in the 1980s and 1990s.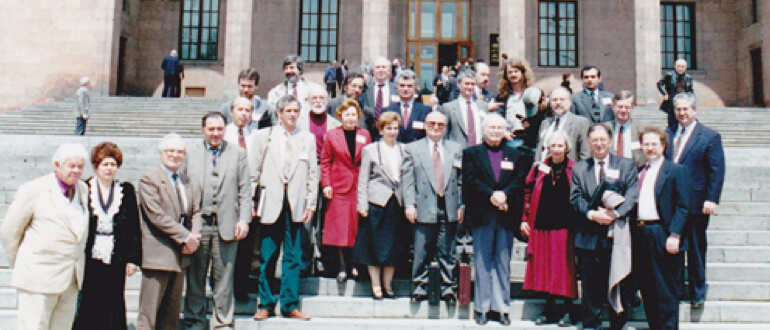 Comparative analysis is essential in helping others understand and empathize with your experience. For example, when explaining the the history of Catalonia and Spain to a Canadian friend, the story is easily understood when parallels and differences are made to the history of Quebec and the rest of Canada.
To draw such comparisons, having a "Common Body of Knowledge" is essential, meaning people must have access to a shared collection of information about historic events to create a credible base of universal evidence to even begin to have productive conversations on disputed topics.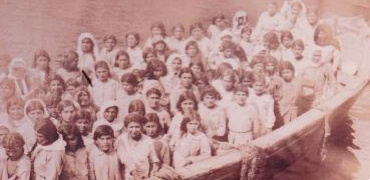 The Institute was started without financial support or pledge of support from any institution or organization, nor did it have an endowment. One of the early decisions taken was that, in order to preserve Zoryan's independence, it was necessary to avoid financial dependence on any single organization or individual. The co-founders operated on the assumption that there was within the Armenian community a sufficient number of individuals who would support a new kind of institution devoted to the critical study contemporary Armenian society within a global context through the development of long-term projects.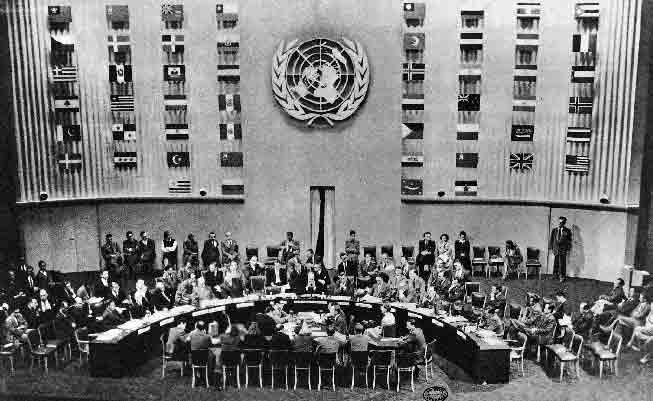 The Institute was organized with two separate but complementary boards of directors. The Academic Board would conceptualize and implement the activities and projects; the Corporate Board would be responsible for the legal, administrative and financial aspects of the Institute's operations. Many people served on these boards over the years, and it would be appropriate to mention at least the following, who served as Chairs of the Academic Boards in Canada or the U.S.: Rouben Adalian, Varouj Aivazian, Joyce Barsam, Ted Bogosian, Levon Charkoudian, Levon Chorbajian, Isabel Kaprielian, Carolann Najarian, Ed Safarian, George Shirinian, and Roger W. Smith.
There are other acknowledgements that should be made, as well. The Executive Directors and Managers of the various offices at various times led and coordinated operations and projects: Atken Armenian, Alvart Badalian, Susan Brewster, Salpi Ghazarian, Catherine Kessedjian, Gerard J. Libaridian, K.M. Greg Sarkissian, Lena Sarkissian, George Shirinian, Maria Titizian, Taline Voskeritchian and Laura Yardumian.

The work of the Institute caused it to grow far beyond its original expectations. The Genocide and Human Rights University Program, in partnership with University of Minnesota and thereafter the History Department at the University of Toronto, which was initiated in 2002, became so successful that it led to the creation of a new division, the International Institute for Genocide and Human Rights Studies (IIGHRS), to run the GHRUP, focus on issues of genocide and universal human rights in a comparative manner, and deal with non-Armenian institutions and entities. The GHRUP has over 400 graduates from 40 countries as of 2016. The International Institute of Diaspora Studies was subsequently created, as well in 1991, with the launch of the academic journal, Diaspora: A Journal of Transnational Studies, with Khachig Tölölyan as founding editor. Furthermore, the IIGHRS in 2005 launched Genocide Studies and Prevention, subsequently known as Genocide Studies International, by founders Israel Charny and Roger W. Smith and founding editors Alex Alveraz, Herb Hirsch, Eric Marksun and Sam Totten, Both Diaspora and GSI are currently published with the University of Toronto Press. Some fifty books have been published to date, many of them classics in their fields.

The Zoryan Institute and its divisions, during the last 35 years, have developed into a contemporary research and documentation center. It has become a place to think, research and analyze recent history and events that impact our lives today. The Institute recognizes that intellectual force in a community is crucial. It contributes to the knowledge base by explaining the forces and factors that shape the experience of Armenians and others through an engaged scholarship, body of publications as a means of establishing common knowledge, and to raise awareness through education surrounding the gross violation of human rights and genocide.
The Making of a National Institute