Click to Buy Tickets to the Quebec Screening of Aurora's Sunrise!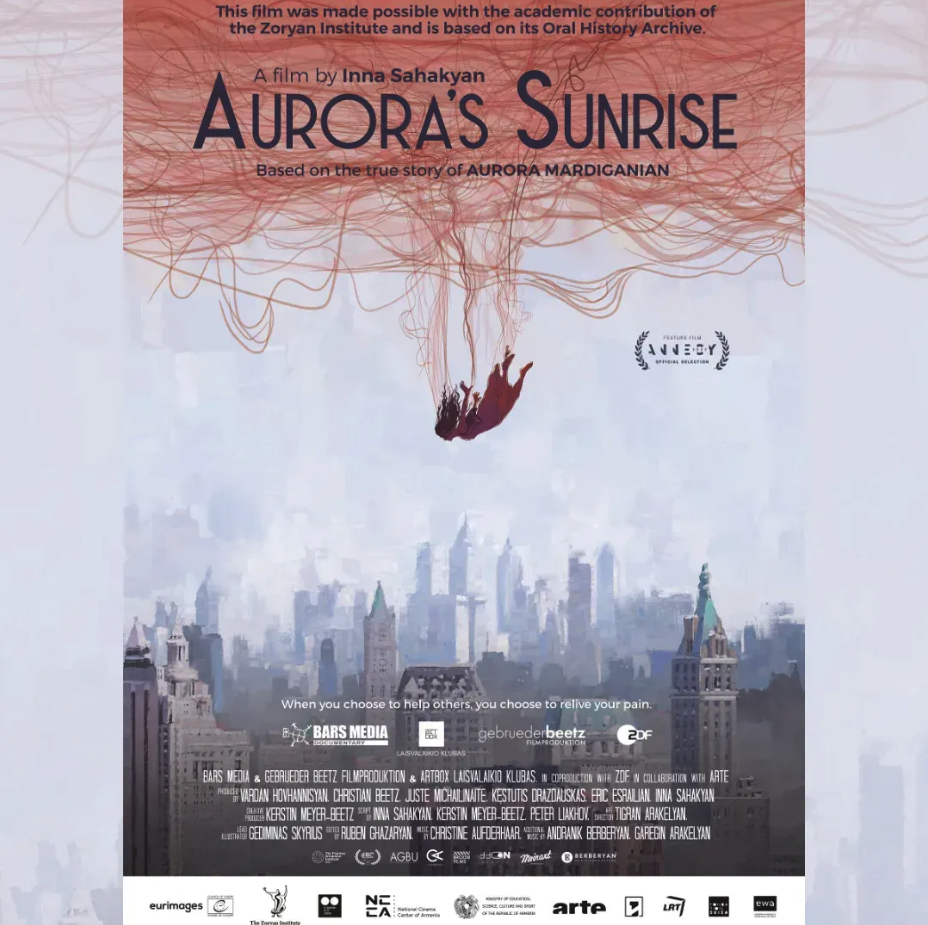 ---
The Making of Aurora's Sunrise
---
Armenian Genocide survivor Aurora Mardiganian was only 14 when she lost everything – her family was murdered before her eyes, she was sold into sexual slavery, harems, yet always managed to escape, to survive, and to maintain her humanity. She told the world what happened to the Armenians in 1915, but her story has since been widely forgotten. The Zoryan Institute and Bars Media signed an agreement in 2015 to bring Aurora's powerful story to light. Using the Zoryan Institute's original interview with Aurora from its Armenian Genocide Oral History Collection, this project combines decades of research with the vigorous work of artists and producers in Armenia, to create the anticipated animated documentary, Aurora's Sunrise.
The world premiere of Aurora's Sunrise took place at Annecy International Animation Film Festival in June of 2022. Read the Zoryan Institute's press release on the premiere here.
Visit this page to learn more about Aurora's story from Dr. Rouben Adalian, the scholar who conducted the 1984 oral history interview with Aurora Mardiganian.

Aurora's Sunrise: True Story of Aurora Mardiganian, was made possible with the academic contribution of the Zoryan Institute and is based on its oral history archive. It is produced by Bars Media, Gebrueder Beetz Filmproduktion and Artbox laisvalaikio klubas, with the financial contribution of Eurimages, the Zoryan Institute, National Cinema Center of Armenia, Lithuanian Film Center, ZDF/ARTE, Public TV Armenia, LRT and others.
---