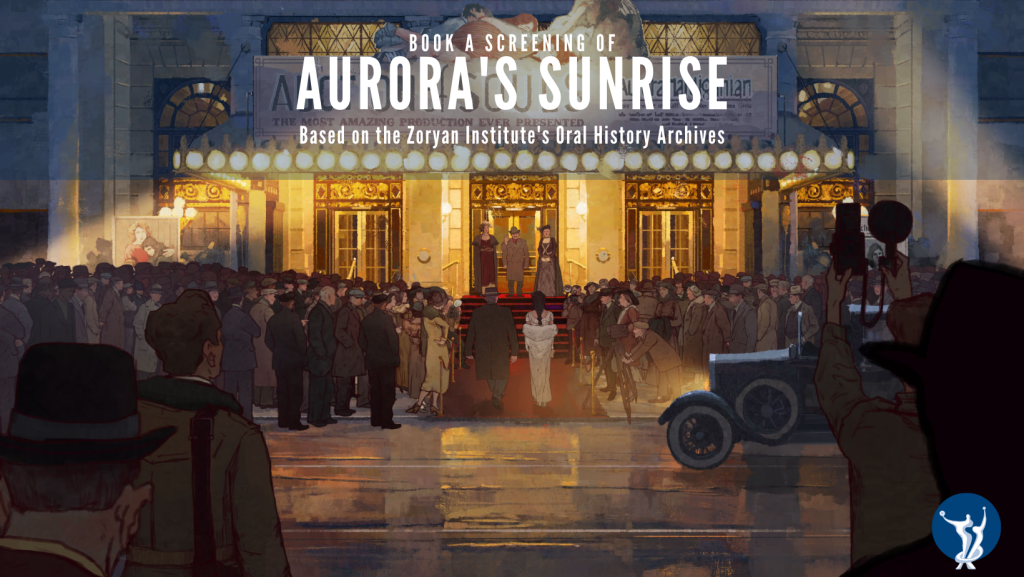 The Zoryan Institute is pleased to invite academic institutions and community organizations to host screenings of the award-winning animated film, Aurora's Sunrise, in partnership with the Zoryan Institute and the film's co-production partners.
Organizations and institutions interested in screening the film at their respective venues in partnership with the Zoryan Institute, must fall within one of the categories listed below:
1. Educational Screenings: screenings in schools, colleges, universities, public and academic libraries, community and non-profit organizations, museums, and houses of worship world-wide.
2. Armenian Community Screenings: screenings held in the Armenian Diaspora throughout the entire world.
To book a screening, please fill in the criteria below.